BBQ Charcoal Press Machine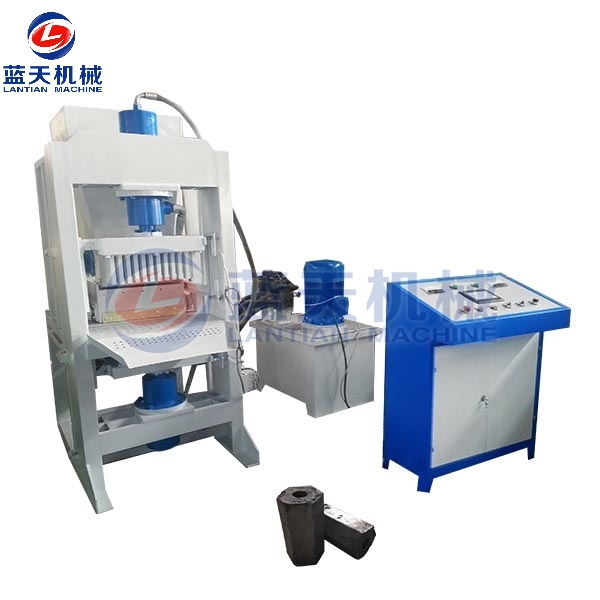 BBQ is a famous and popular dietary patterns in people's daily life, the quality of barbecue charcoal is very important when barbecue, so our Lantian technical team has introduced an environment-friendly and healthy BBQ charcoal press machine, our BBQ charcoal tablet press machine can press kinds of carbonized biomass charcoal into barbecue charcoal, and BBQ charcoal tablet press machine price is just quality is high, they are very popular in many countries.
Working Principle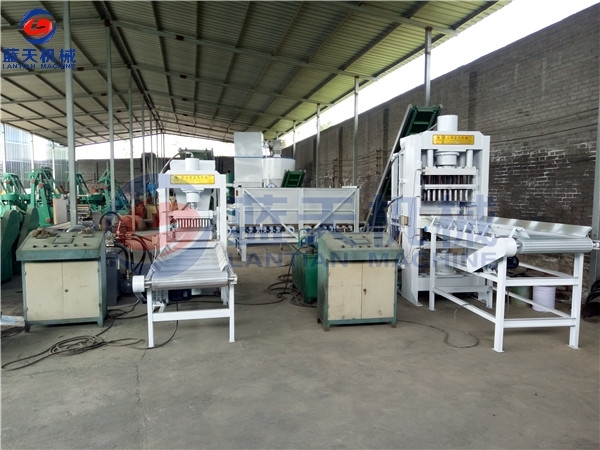 The BBQ charcoal tablet press machine mainly consists of main engine, hydraulic pump, hydraulic cylinder, sensor, PLC intelligent control system, mould and other parts. When BBQ charcoal press machine is working, switched sensor, machines start operating, all parts are used high quality metal materials, performance is stable, machines is easy to operate and maintain.
Parameter

Machines details and advantages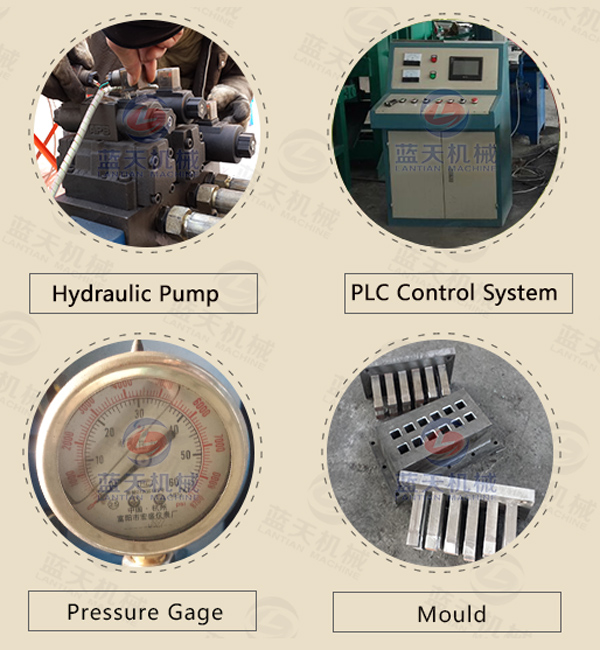 1.PLC intelligent control system can adjust machines pressure and press speed, the pressure of the BBQ charcoal tablet press machine can reach 100-200t,
2.By approaching the sensor and switch, the position of the top die and the base die can be adjusted, so as to determine the material input, material height, weight and density.
3. The mould materials is 65# manganese steel, and mold can be changed, hydraulic pump base is made of high quality rubber material with good shock absorption effect.
Finished products display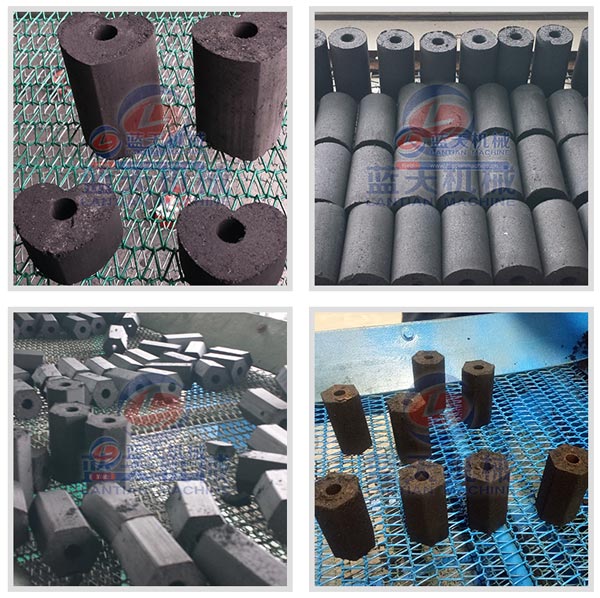 Customers site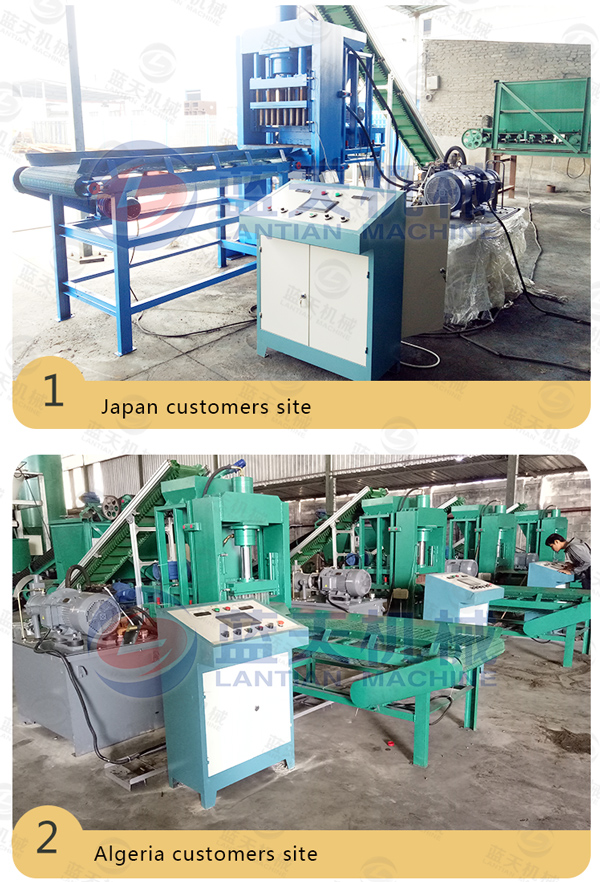 Our BBQ charcoal tablet press machine price is reasonable and have simple operation, after purchased machines, customers gave us feedback.
Product line

1.Before briquetting, materials need carbonized by biomass carbonization furnace,
2.And then, carbonized materials crush into charcoal powder by crusher machine, and the charcoal powder is stirred evenly in the binder mixer,
3.After mixing, materials will transfer to BBQ charcoal press machine for press, and have high good briquetting effect,
4.Finished products need drying by our BBQ charcoal dryer machine, make them can have a good burning effect,
5.Before selling, they need packaging by our BBQ charcoal packaging machine.