Anthracite Coal Briquette Extruder Machine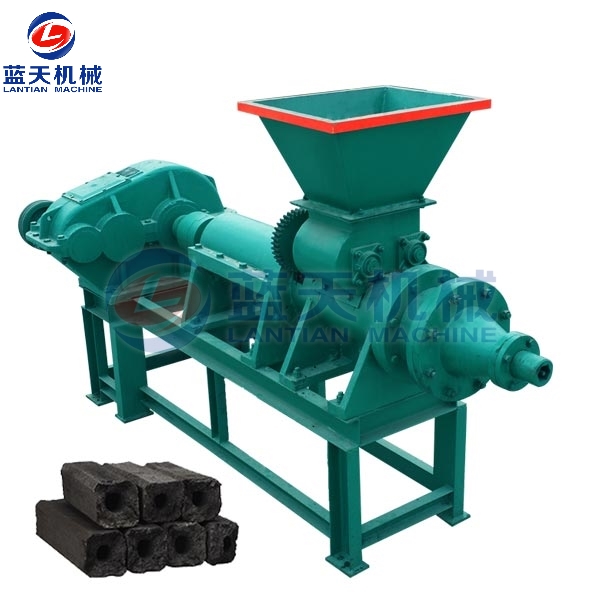 Smokeless coal is hard and have low calorific value, high carbon content, they can briquette by series of Lantian Brand briquette machine, one of is anthracite coal briquette extruder machine, materials can extrude with high hardness and high strength, and have good burning effect, our anthracite coal briquette extruder machine price is just and performance is stable, which is loved in many countries.
Working principle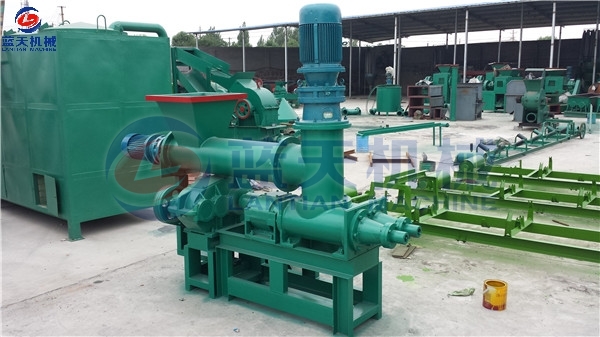 Our anthracite coal extruder machine consists of feeding hopper, pressing die and outlet, when anthracite coal briquette extruder machine is working, the pretreated materials are transfer to the inlet and directly extruded at high temperature, mould can be changed to extrude different shape, outlet can be equipped with a cutting machine to cut the finished product.
Parameter

Machine Characteristics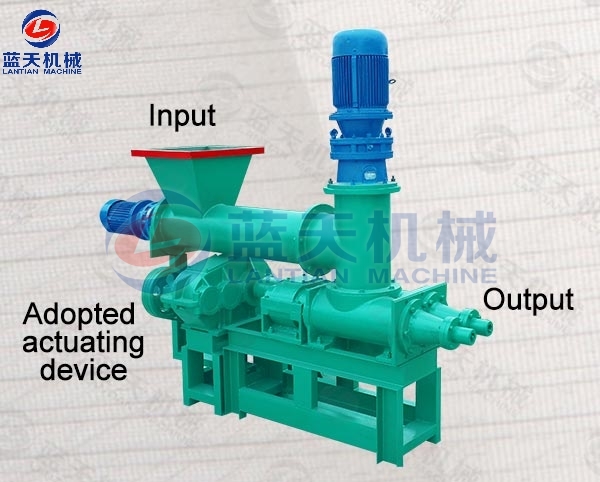 1.The anthracite coal extruder machine is carefully designed by Lantian technical team staff, machines are energy saving and environmental protection,
2.The fuselage is made of high-quality metal material, which is not easily damaged.
Machines description
3.Our anthracite coal briquette extruder machine price is reasonable and quality is high, and can use limited resources high efficiency, and no chemical additives in the production process and no smoke and pollution in the combustion of finished products.
Finished product display

Customers site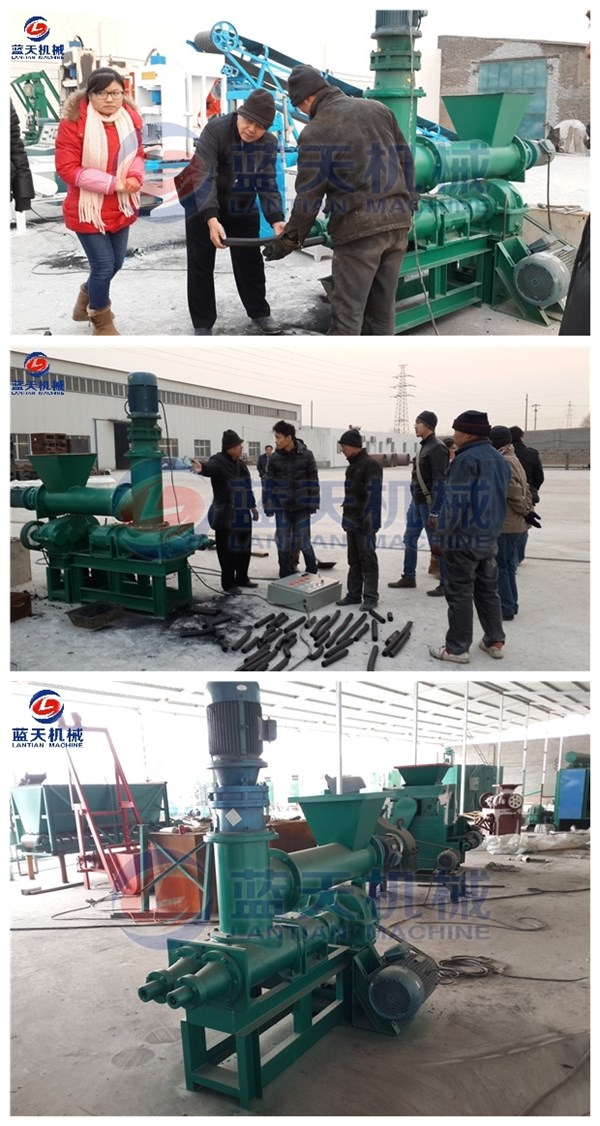 Production process

1.At first, anthracite coal need crush into coal powder by coal crusher, and then coal powder need add adhesive and stirring evenly in a wheel mixer,
2.Mixed coal powder will be transferred to anthracite coal briquette extruder machine and extrude by strong pressure,
3.Finished products can drying out excess moisture by our coal briquette dryer machine,
4.Dried products can pack by our packing machine, and storage for a long time and sell well.