Charcoal Extruder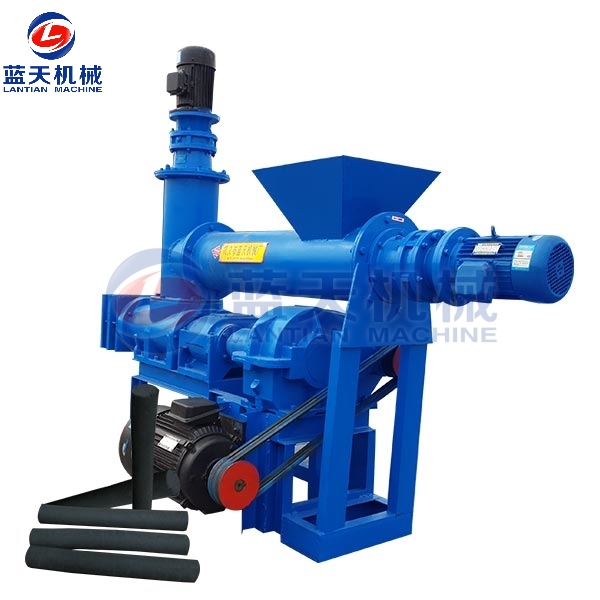 Carbonized and crushed biomass materials can use a variety of Lantian Brand machines to shape. One of is our charcoal extruder, our charcoal briquette extruder machine can extrude charcoal powder at high temperature, and the finished products have high strength, high hardness and good burning effect.
Working principle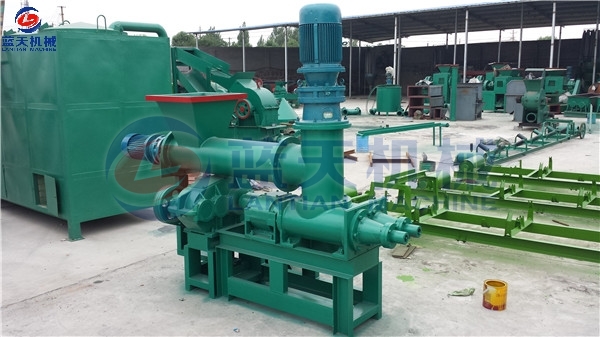 Our charcoal extruder is mainly consists of feeding hopper, pressing die and export, materials are conveyed to the inlet and outlet by conveyor belt, and then materials extruded at high temperature inside the machine, and the die can be replaced according to the customer's needs make materials easy to extrude different shapes of charcoal rods, our charcoal briquette extruder machine price is just, and realizes automation, saves time and labor.
Parameter

Machine Characteristics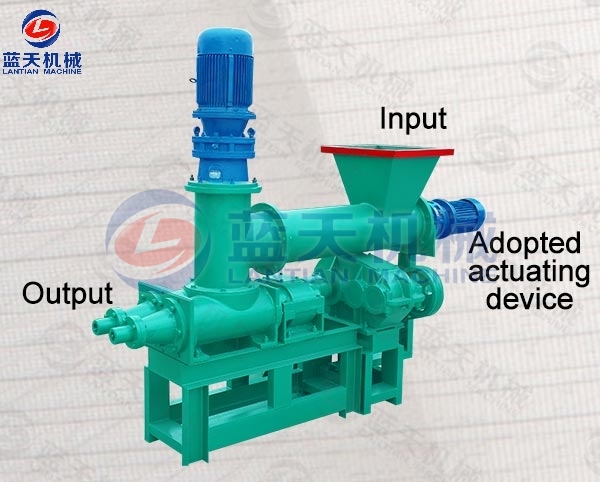 1.Mould can be replaced to extrude different shapes.
2.Charcoal briquette extruder machine is environmentally friendly and energy saving, which can save staff's time and improve work efficiency.
3.Chemical additives are not included in the production process, and smoke and pollution are not included in the combustion of finished products.
4.Finished products are have high hardness and high strength,
Finished product display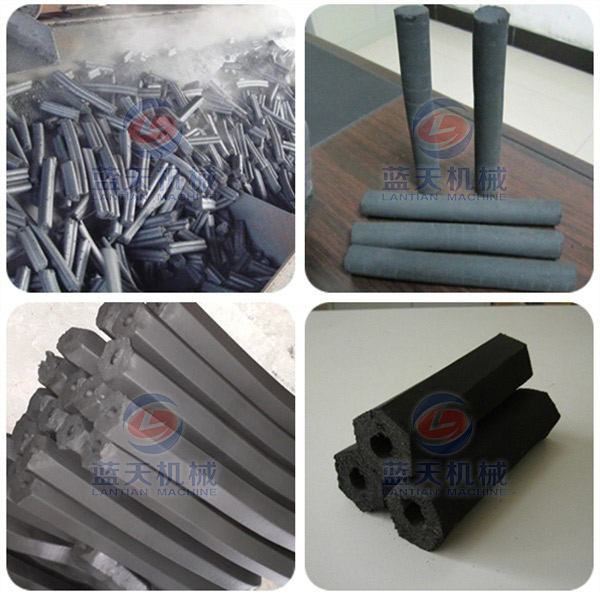 Customers site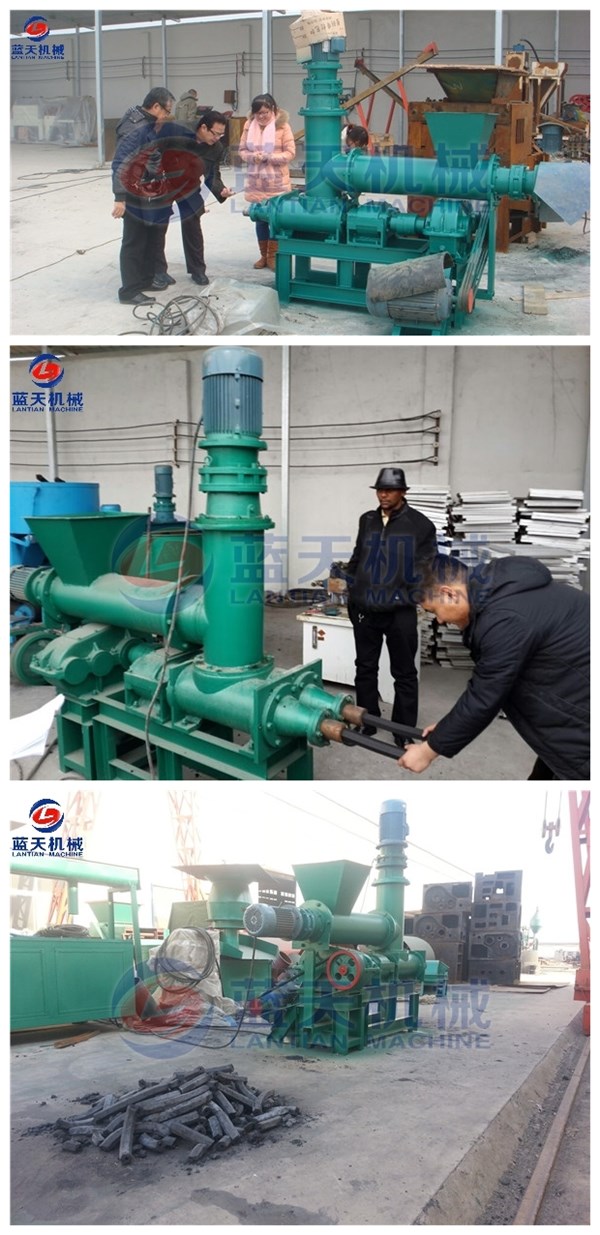 Our charcoal briquette extruder machine is have high quality and good effect, many customers came to our factory and tested machines.
Production process

1.Before extruding, biomass materials need carbonized by wood carbonization furnace,
2.Carbonized materials need crush into finer charcoal powder by wood charcoal crusher machine, then wood charcoal powder will add adhesive and stirring evenly in a wheel mixer,
3.Mixed wood charcoal powder will be transferred to charcoal extruder, finished products are with high strength and high density,
4.Finished product can drying out excess moisture by our charcoal briquette dryer, make products easy to preserve and sell.
Our charcoal briquette extruder machine price is just, and also have simple operation and high quality, if you need, please send us inquiry, we would like to provide you more detailed information and better service.