Walnut Shell Pellet Mill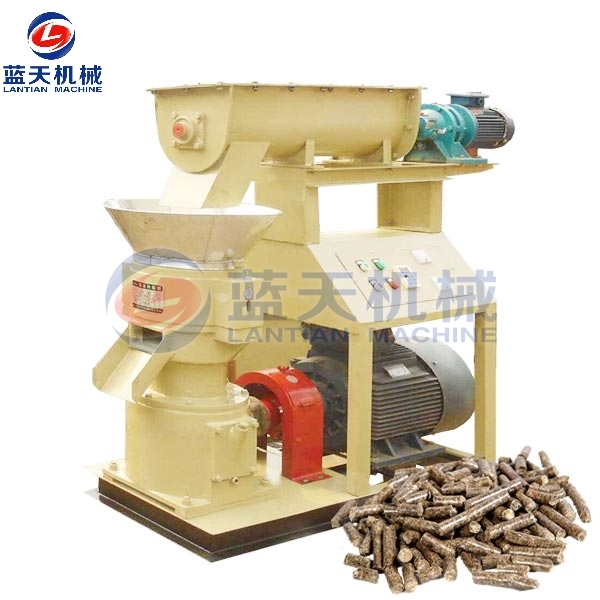 Walnut is a nuts with high edible and nutrition, after walnut was ate, walnut shell will be wasted, so Lantian technical team have produced a walnut shell pellet mill, this machine can extrude walnut shell into small particle, and with high hardness and high density, our walnut shell pellet mill for sale to overseas is very popular and received widely praise, because it is carefully designed by our designer, walnut shell pellet mill price is just, quality is high.
Working principle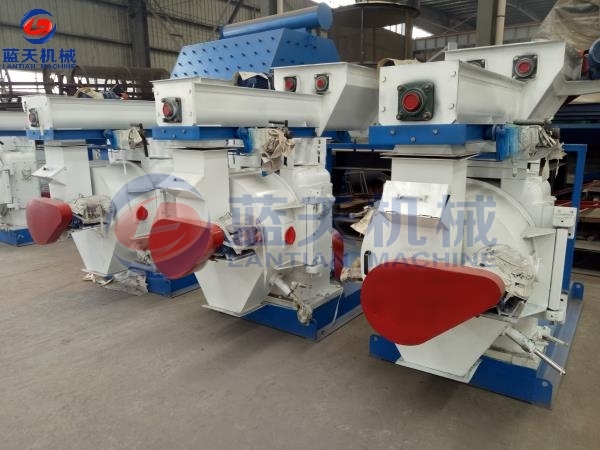 Our walnut shell pellet mill consists of main engine, feeding port, die, screen mesh, discharge port and retarder. When machine is working, first is to connect the power, and then motor drives the pulley inside machine through the drive of the reducer, transfers the power to the rotating shaft. The gear moves synchronously with the rotating shaft, and extrudes walnut shell in the machine with the driven shaft. Then finished products can be used as fuel and have good burning effect.
Parameter

Machines features or details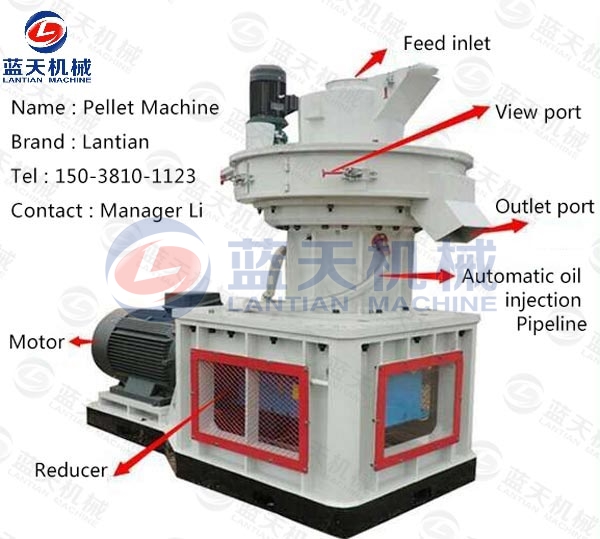 1.The density of extruded walnut shell pellet is generally about 0.6-0.8, it is convenient for transportation and storage,
2.Our machine is used high quality metal as fuselage and spare parts raw materials, it is easy to maintain and not easy to wear and tear,
3.Finished products small particle is produced by extruding raw materials with rollers and ring dies at room temperature,
4.Our walnut shell pellet mill also suitable for many kinds of biomass powder materials, and it can effectively recycle use resources.
Finished products display

Customers site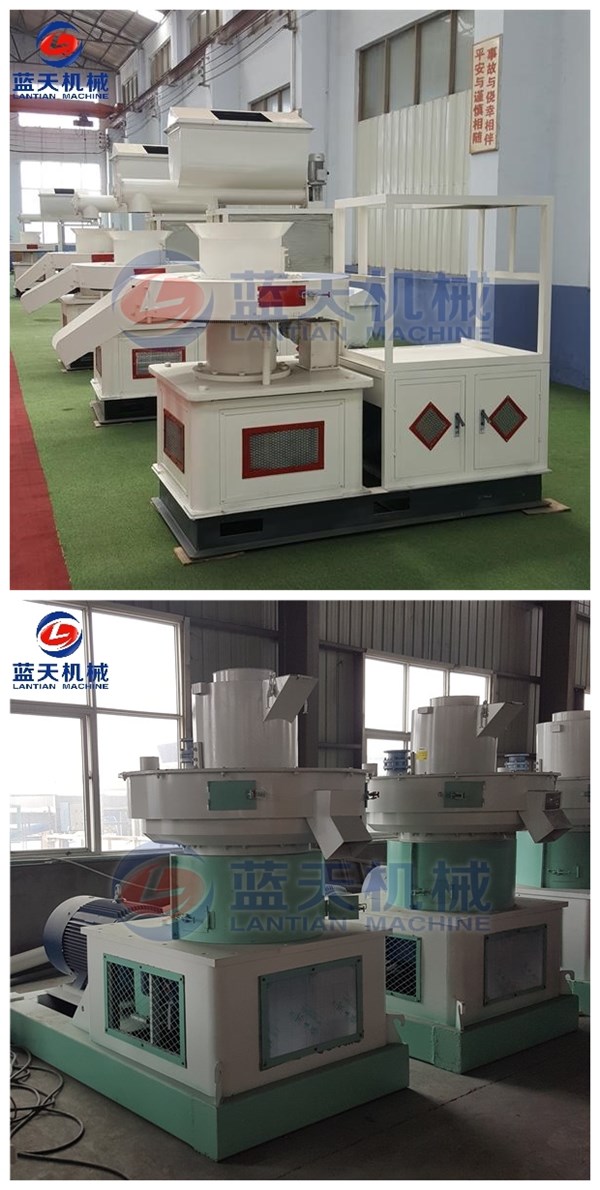 Our walnut shell pellet mill for sale to foreign is received unanimous praise, because walnut shell pellet mill price is just, quality is high, and also have high quality ISO and CE certification, many customers purchased our machine and gave us feedback.
Product line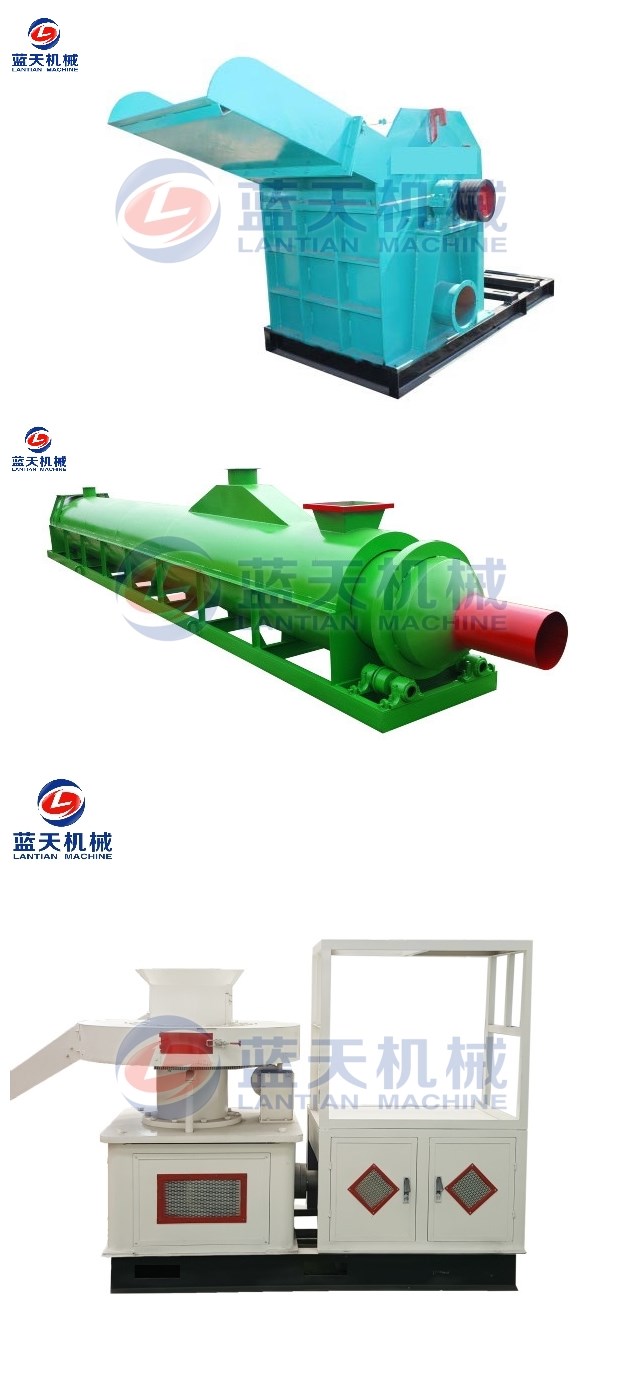 1.Walnut shell need crush into finer powder by our walnut shell crush machine,
2.Crushed walnut shell powder can drying out excess water by our indirect dryer machine, and dried materials can achieve good extruding effect,
3.Dried walnut shell powder will be transferred walnut shell pellet mill, our machine can extrude with high efficiency, and finished products are have high density and high hardness,
Lantian Brand biomass pellet mill can extrude kinds of biomass materials, if you need it, please send us inquiry, we are glad to provide you more detailed information and better service.