Graphite Pellet Machine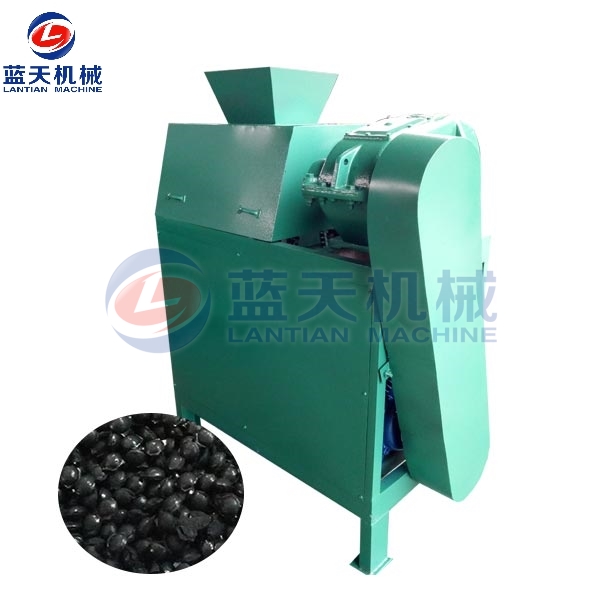 Graphite is is a kind of chemical raw material widely used in the manufacture of conductive materials and refractories, although non-toxic, inhalation is not conducive to respiratory health, in order to make graphite can store well and don't hurt people' health, Lantian technical team have produced a graphite pellet machine, it can press materials into ball shape small particles, machines quality is high and also graphite pellet making machine price is just, it is very loved in foreign countries.
Working principle

Parameter

Machines features or details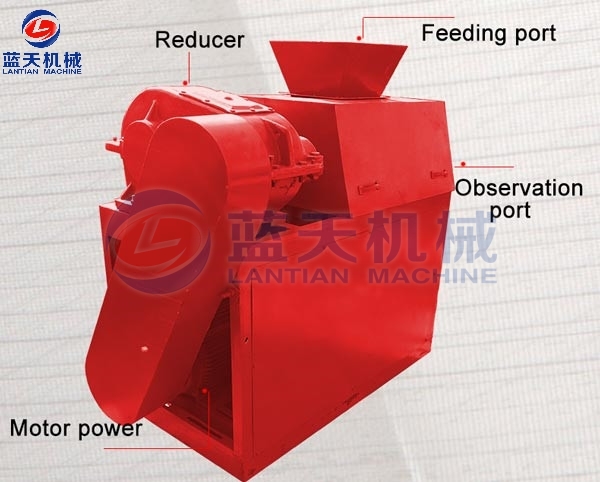 Our graphite pellet making machine is mainly composed of main engine, input, output, dies, gear box, motor and waste output. When graphite pellet machine is working, graphite will be transferred to input and be forced extrusion by roll-to-roll dies, finished small particles are have high hardness and high density, dies can be changed according customers needs. the fuselage and all parts are used high quality metal as materials, machines are easy to maintain and operate, and graphite pellet making machine price is reasonable, that is why our machines are very loved in many countries.
Finished products display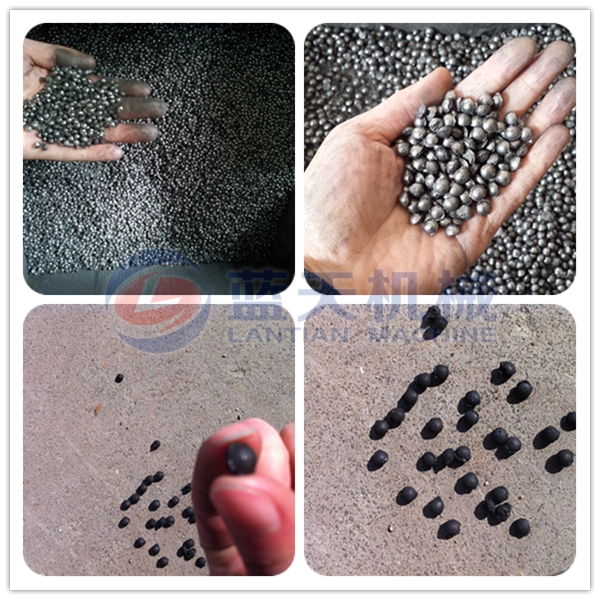 1.Our graphite pellet making machine used forced roll extrusion, the finished products have high density, high strength and high hardness.
2.Shape and size of dies can be customized, machine is also suitable to press coal powder coal dust into square, spherical, egg-shaped, pillow-shaped, etc.
3.Our graphite pellet machine have large processing capacity, and machine is easy to operate and maintain.
Customers site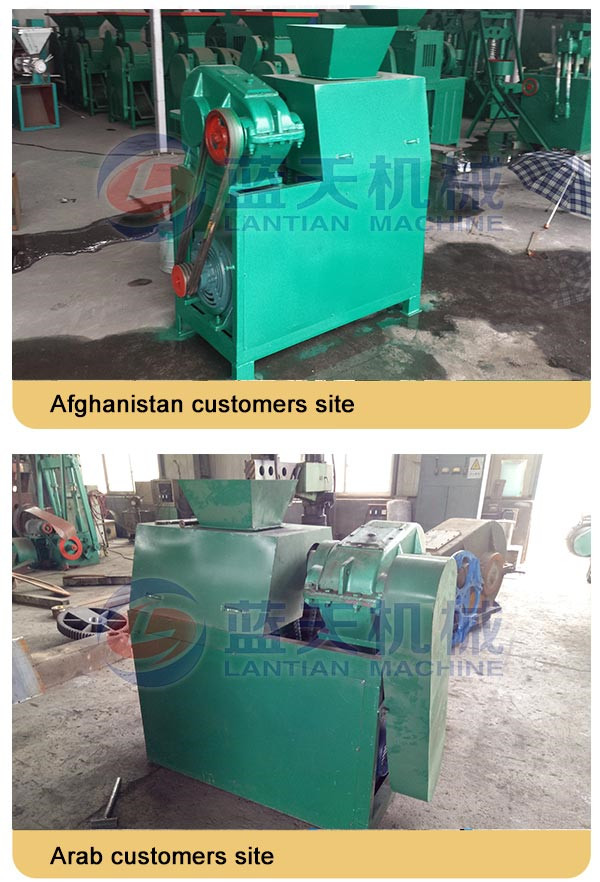 Our graphite pellet making machine price is just, performance is stable, and the machine was carefully designed by our Lantian technical team staff, machines have high quality ISO and CE certification, if you need a pellet machine, Lantian is a good choice for you.
Product line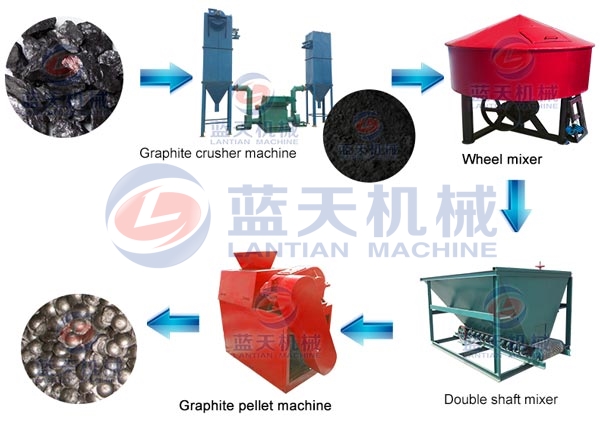 Firstly, graphite need crush into graphite powder by crusher machine, and then graphite powder will be transferred to graphite pellet making machine and be forced extrusion by roll-to-roll dies, finished products are have high density, and also easy to store and transport.